 Organising unforgettable events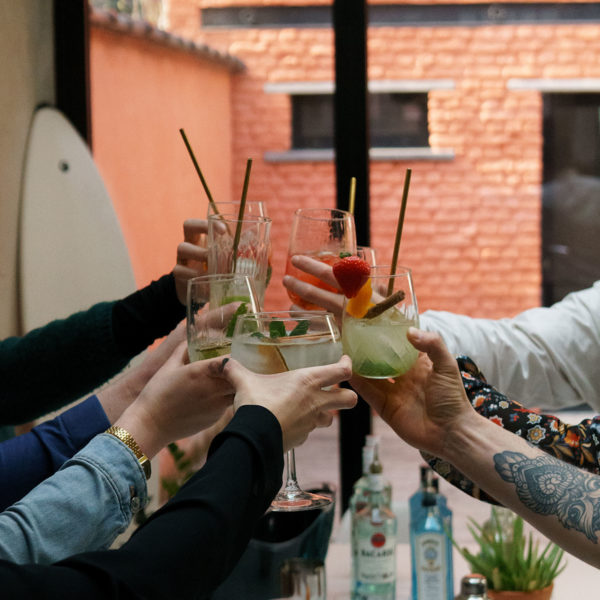 Entrust the entertainment for your event or team-building activities
to a passionate expert.
Awaken your team's senses with fun, creative and original tasting activities
Ready Steady specialises in organising team-building activities and entertainment for events and inspires the senses in every possible way. Our experts are passionate about games and brimming with innovative ideas. We offer a variety of tasting activities and entertainment options to strengthen team spirit, improve in-house communication, develop teamwork, motivate employees and more.
We stimulate your employees' senses through fun and creative team-building activities, entertainment and games based around tasting high-quality products. Wine, beer, cocktails, spirits, juices, chocolate and cheese are all on the menu. You'll learn all about them when you participate in our activities, which combine games, tastings and education.
A multi-talented team that's passionate about entertainment
Vanessa Jarlot, our super CEO
Ready Steady is personified, first and foremost, by our CEO, who is passionate about wine and gamification: Vanessa Jarlot. Vanessa is from France – more specifically Burgundy – and has been living in Belgium for many years. A passion for wine runs in her blood! She got it from her father, who encouraged her to start specialised training in the field a few years later, with the Wine & Spirit Education Trust.
After a few years in Belgium, she met Vincent Chailleux, who was the director of Cinéréa Benelux, a franchisee in the Cinéréa network, at the time. In early 2019, Vanessa purchased Cinéréa Benelux, which she renamed Ready Steady a few years later. This is where our story begins.
A team of enthusiastic entertainment experts for your company
To respond to the specific needs of any event, we have teamed up with motivated and dynamic entertainment professionals who each have their own areas of expertise when it comes to tastings. They can support you with any event, whether it's a company party, a seminar, an anniversary or a team-building session. This is an opportunity to create a pleasant and fun moment in which people can come together.
The values of our entertainment company
Passion
Every member of the team has their own product expertise, which they develop and perfect every day.
Fun
It's not just about simple activities; we create game concepts that are meant to offer a good time, forge bonds and motivate people, in order to craft unforgettable moments.
Teamwork
Our profession? Fostering team spirit, obviously, but also collaboration between your company and ours. Every activity is an opportunity to connect.
Creation and innovation
We are always looking for new ideas and original solutions and offer new ideas that are perfectly attuned to their times.
Premium service
We believe quality is key. Whether it's products for a tasting or the entertainment itself, we are always raising the bar to ensure you are satisfied.
Need an entertainment company for your events or team-building activities?
Our professionals strive to create your ideal event, whether it's for a party, a company celebration, a seminar, your organisation's anniversary or a team-building activity. Tell us about your project and let us help you create your event or team-building session.
Tous nos conseils
De l'accord parfait en passant par la réussite de vos team buildings et escape games, découvrez toutes nos astuces.